This was my first trip to Europe, though it's a biz trip with boss. ;( Anyway, you know I can always make some good times for myself *G*
Enjoy the boring financial hub Frankfurt as much as I did, guten tag!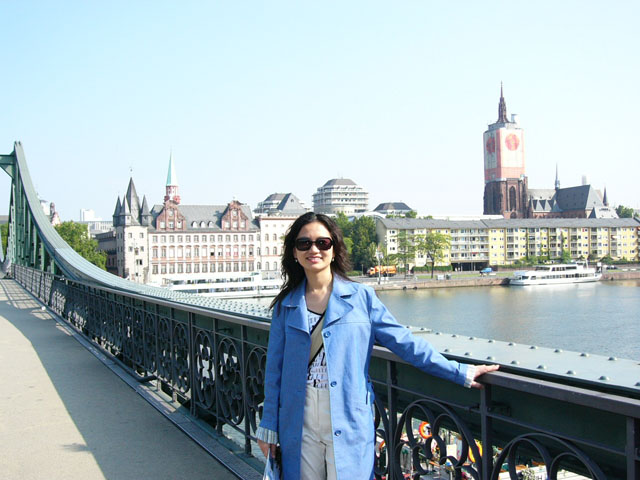 Frankfurt lied on the river Main, that's the full name Frankfurt am Main comes from. It was supposed to be the most international city in Germany, but I didn't really think so. Knowing no german language could be a pain here. ;< I couldn't even manage to buy the mass transit ticket on my own!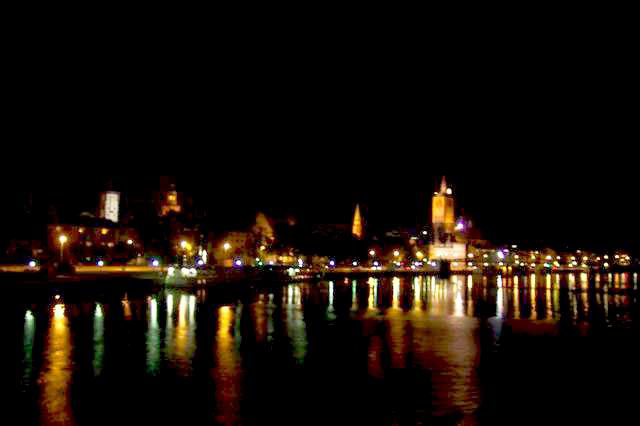 The night scenery was fine along the riverside, quiet and breezy, nice for the lovers talk *wink*
Compared to Hongkong, FF was just...hmm...a nice and so relaxing financial hub, as the Eurobank was located here ;>