Koi Kei near St Paul Ruin Facade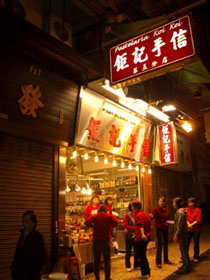 When talking about souvenirs, I found that nowadays many new shops open in Macau to sell you all different local specialty food.
Pastelaria Koi Kei is the one I 'd recommend. They have many branches, and the staff are so helpful and friendly. I don't like much the peanut candy (though it's freshly handmade daily by the boss Mr Leung). Rather, the dried lemon, dried beef/pork slices and almond cakes are my favorite.
Don't worry, you won't have problem to find one of their shops around those tourist places!

The Macao Museum of Art is situated besides the Macao Cultural Centre and it is the largest Museum of cultural relics and arts in Macao.
Opening time:
10:00am - 6:30pm
Open date:
Tuesday to Sunday, including public holidays. Closed on Mondays.
Admission:
Adult - MOP$ 5.00; student - MOP$ 3.00.
Children under 12 years old and elderly over 65 years old are free of charge.
Admission is free on Sundays.
Tel:
(853)7919814/ 7919800, Museum
Address:
Macao Culture Centre, Av. Xian Xing Hai S/N NAPE Macao
Website:
www.artmuseum.gov.mo
E-mail:
artmuseum@iacm.gov.mo
Bus routes which serve Museum:
1A, 8, 23, 12, 17
Wanna know more about travel Macau's information? Check here at
http://www.macautourism.gov.mo/index_en.phtml
I went there to see Renoir and Guine exhibit ;)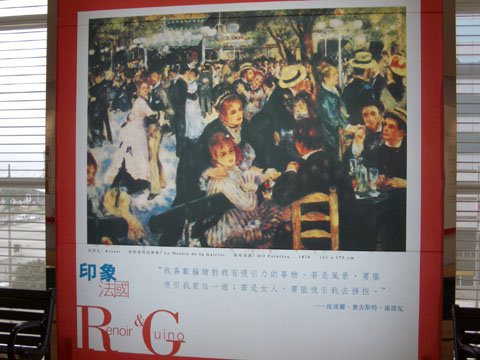 I like to paint things that can attract me. If it is a scenery, it must attract me to go for a visit; if it is a lady, she must attract me to go and embrace her ~ by Renoir, Pierre-Auguste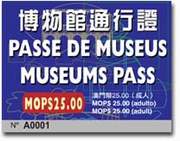 There is a museum pass for entry to six museums - the Grand Prix Museum, Wine Museum, Museum of Macau, Maritime Museum, Lin Zexu Museum and the Macau Museum of Art. The pass is valid for 5 days and a single visit to each museum. The pass costs MOP$25.00 for adults and MOP$12.00 for children under the age of 18 and senior citizens over 60. Passes may be purchased at designated museums
Anyway, there is no entrance fee to St. Dominic's Museum, Museum of Sacred Art, Museum of Nature & Agriculture, Dr. Sun Yat Sen Memorial House, Taipa House Museum and the Fire Department Museum. So why not go and enjoy the air con in summer time *LOL*