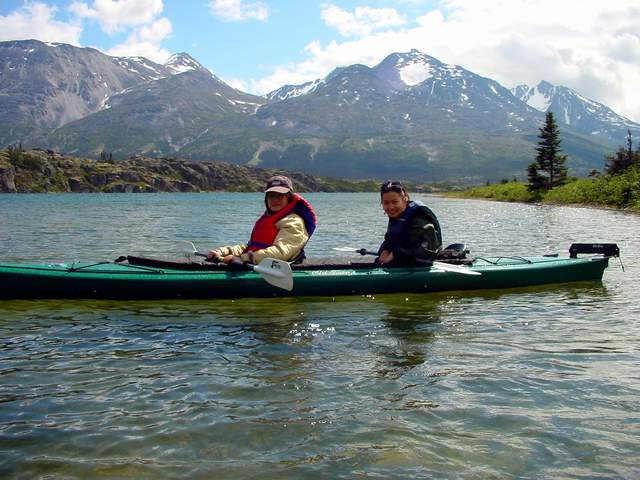 I joined the excursion for canoe + white pass. Here I was, in the cold cold lake somewhere in Alaska.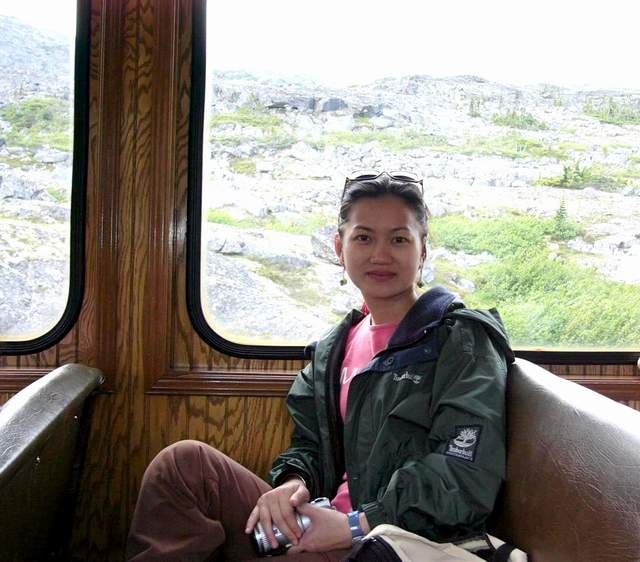 After a hard rowing for 1-hr, I finally could sit in the old fashioned train and enjoyed the relaxation with the beautiful scenery in this famous 'white pass railway'. The cabin didn't have power supply, so no light inside and would operate only during few months in the summer ;)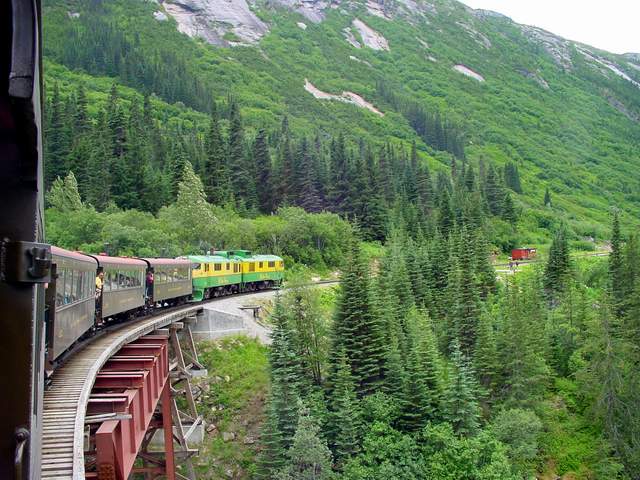 I captured some gorgeous snapshot for you to enjoy!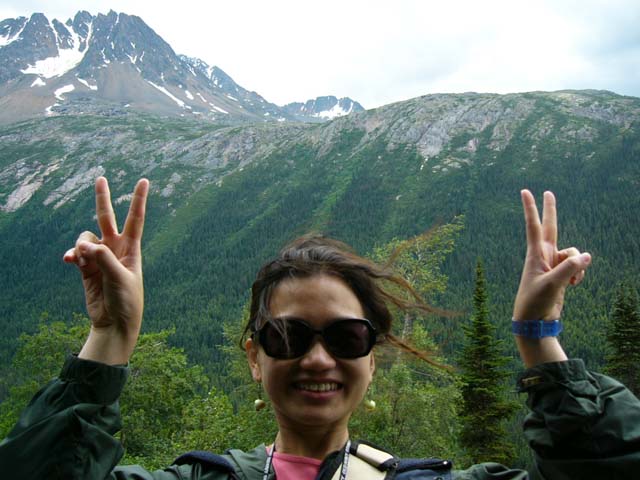 Experience the breathe taking panorama of mountains, glaciers, gorges, waterfalls, tunnels, trestles and historic sites from the comfort of vintage parlor cars!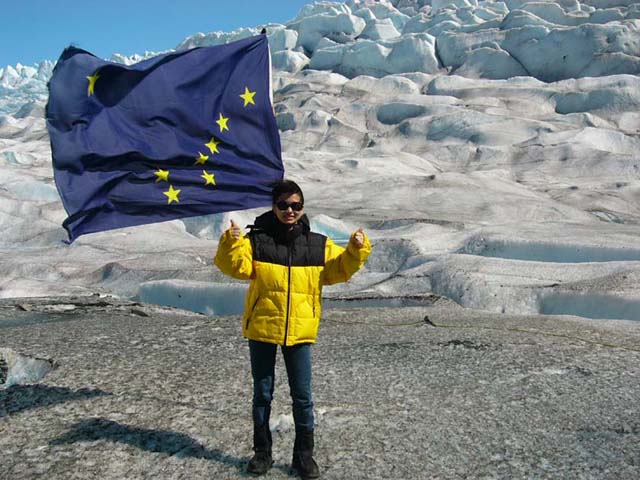 Don't miss the helicopter tour and enjoy the speculator views of the glaciers in Juneau from the air. See the Northern Stars & Big Bear Star? ie. The national flag of Alaska!
Alaska was so HOT in summer July, 2003! Can you believe it? The temp was around 17 - 21 C!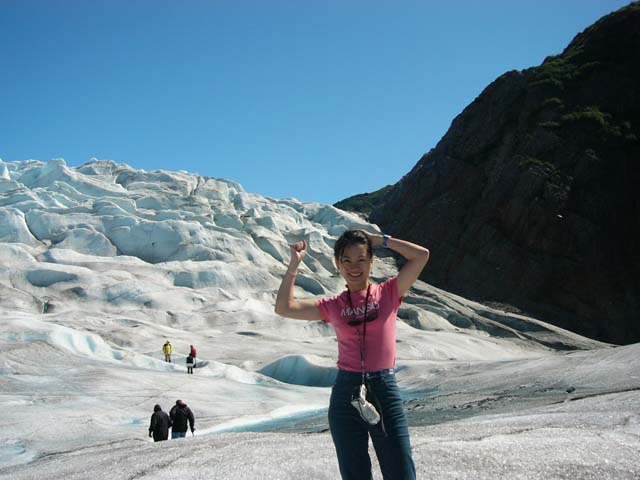 At the Glacier, don't forget to touch the water, touch the ice, touch the wind, touch the cold, and BE STRONG :))