Ivan was born on May 19, 2000, the year of millennium gold dragon. ;)
He was very cute, liked to laugh a lot and to cry just 'a bit'. But well, no one really cared when he cried. Hey! Boys are supposed to be tough, rather bleeding but no tears & fear, aren't they? Anyway, he's the angel to our family, as a fortune teller told his mom and we all believed in that!! ;)
I was not his mom. But the facts were: I was the one who bathed him, milked him (of course not breast milk!), sung the lalluby to him, massaged him, and last but not the least, handled his 'golden shit'. While his mom just kept watching stock market on TV and made money for him only - but nothing for me. ;(((
Anyway, those were the 'happy days in the miserable time', esp. during the catastrophic earthquake in Taiwan in 1999! When we didn't have water supply, nor the electricity and were so panic for every aftershock, IVAN was already in the womb of his mom, kept growing bigger & bigger, becoming more and more handsome :)))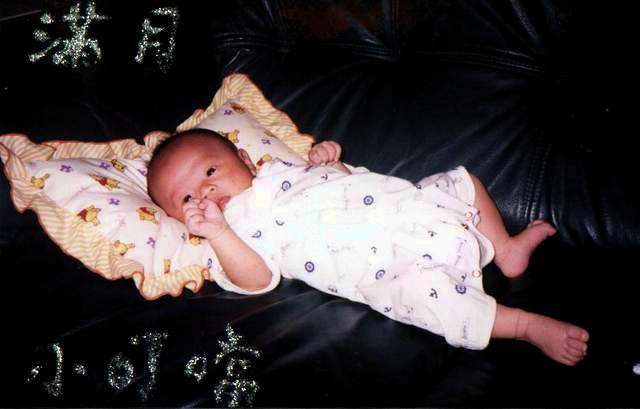 Here's the 1-month-old baby. He was so lovely that even I grabbed and 'flirted' him during his sleep, he wouldn't insist or resist...but now, *sigh* you bet!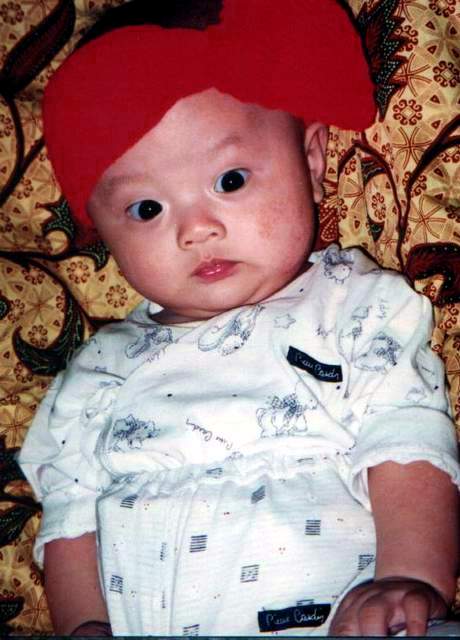 He was a beauty, don't you think so? Even with the allergy on face, he's still so adorable, big dark eyes with blossom juicy lips, what a beauty in my eyes ;) I can't forget his kisses *G*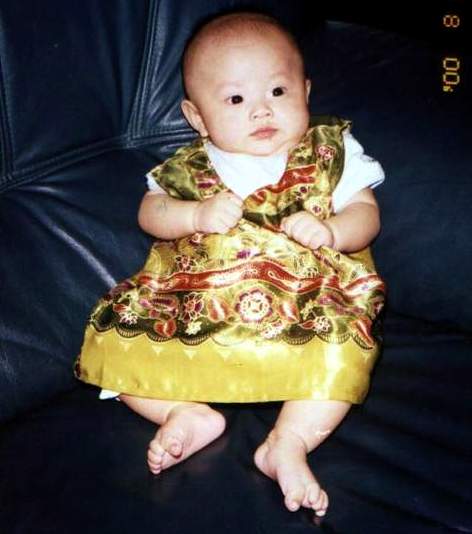 He looked gorgeous in the dress made of silk and gold embroideries I bought in Sabah ;))) He looked a bit nervious, well, it's his very first time to be model, please pardon him ;P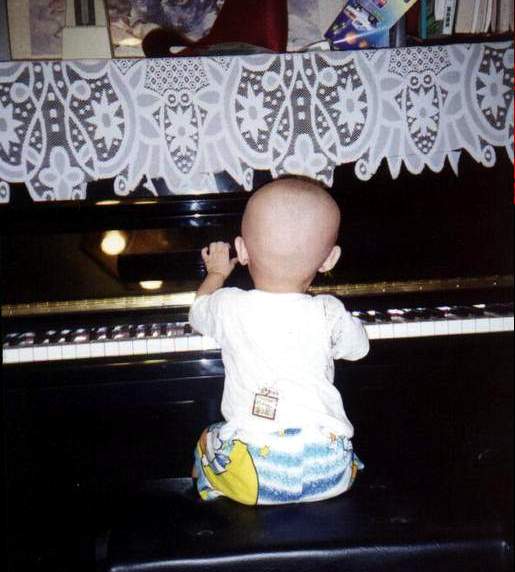 See the bald head? He once was a perfectly bald boy...hmm...now he couldn't be the perfect monk anymore in the future *G* I guess he's better to be a musician/pianoist, even an amateur ;)
This was 2-year-old Ivan at his birthday party, celebrating this precious moment with his lovely auntie. The big cake was contributed by his mom who was studying in the UK at that time.